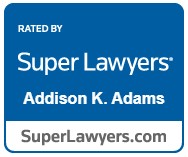 Santa Ana Business Law Attorney
Skilled Lawyer Helping Businesses Achieve Financial Growth
Adams Corporate Law, Inc. helps companies of all sizes and across all industries achieve growth. Whether you are looking to acquire a business, scrutinize a contract, or merge with another company, our experienced Santa Ana business law attorneys can help. We offer a wide range of legal services in the area of corporate law and securities, from helping clients close contracts and agreements to getting them through the process of a merger or acquisition. We bring over 20 years of experience to the table to assist you with navigating the legal system.
Many corporations acquire other companies for the purpose of increasing their share in the market, gaining entry into a new industry or acquiring their talent. All reasons aside, Adams Corporate Law, Inc. can provide trusted legal guidance through the assessment, negotiation, and closing stages of an acquisition deal. We have our successful track record with business acquisitions to thank for our capabilities. From small businesses to larger corporations, our founding attorney has helped numerous companies achieve their goals.
If it's one thing that all entrepreneurs, business owners, and financial investors need, it's a plan outlining their long-term goals. Our business law attorneys thoroughly navigate clients through the preparation and implementation processes from beginning to end. We have helped past clients plan through a broad range of matters, from potential sales and public transactions to company successions. Put your company's success in the hands of our experienced business law attorneys.
Our company works hard to stay on top of business and corporate law. We track the latest developments in the marketplace and changes in the industries with which we work most closely. We even help businesses looking to take advantage of the latest in digital currency.
Connect with our firm to discuss your business growth goals and how to achieve them. Give us a call at (714) 699-9602 or fill out our form.